Festival Animanie
16 - 19 November, 2023
Moving Station
Pilsen
international competition for filmmakers under 26 years of age
16 - 19 November, 2023 at Moving Station, Pilsen
competition for prizes, cinema, animation workshops, interesting guests, educational programme
Follow us to find out more!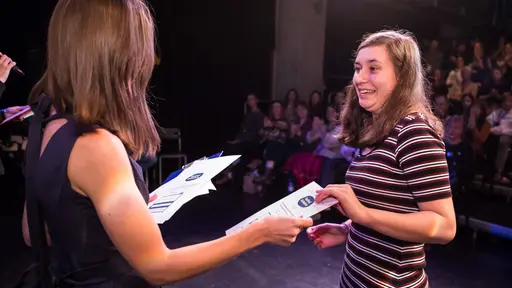 21.11.2023
Congratz to the winners!
The Main Award Animánička goes to:
Backrooms: Příručka přežití (Michal, Lukáš, Martin a Filip ze 11. ZŠ Plzeň, Animánie)
Páté patro (Tereza Burianová, UMPRUM)
Through Rose-Colored Glasses (Franciszka Stańczyk, Legnicka akademia filmowa, Poland)
The Magic Pencil (year 3º G1 students of EB de Fernão de Magalhães School, Anilupa, Portugal)
Little Black Riding Hood in the Land of Emotions (Estrada Poznańska, Poland)
Dvě babičky (Anežka Havrdová, ZŠ Kairos)
Homonyma (Alžběta Černohlávková, Střední škola umění a designu a Vyšší odborná škola Brno)
Catastrophe (Mocong Yuan, Royal College of Art, Great Britain)
Potlach (Kristýna Košutová, Střední umělecká škola Ostrava)
Children Jury Award goes to:
Adil (kolektiv 12 dětí , camera-etc, Belgium)
Student Jury Award goes to:
In the Shadows (Nico Isaque Barrett, Chapman University, USA)
Audience Award goes to:
Světla (Jitka Nemikinsová, Analog Vision + FAMU)
Honza Příhoda Award goes to:
Tasemnice Zdeňka Matěje Kuděje (ZUŠ Ledeč nad Sázavou)
Honorable Mention goes to:
Démon (Benjamin Kubíček, Gabriela Kovalčíková, Oskar Škampa, Lilian Stadlerova, Studio Scala)
Existence (Niko Mlynarčík, UTB Zlín)
Leafing Through Old Books (Aharon Engel, Tahel Bar Shefi, Nitay Kinkulkin, Piris Eliyahu, Olga Goltser, Max Epstein, Israel)
The Specialists (Delphine Hermans, camera-etc, Belgium)
Never Upon A Time (children of Fabrizio De André Kindergarten of Pisa, in cooperation with Home Movies Foundation, Italy)
Alien Protocol (Jonáš Peč, Tomáš Ondra, Studio Scala)
Us (Nika Zhukova, Eli Hofman, Bezalel Academy of Art and Design, Israel)
Most Played Game Award goes to:
Money Hunt (Filip Ouda, Aeroškola)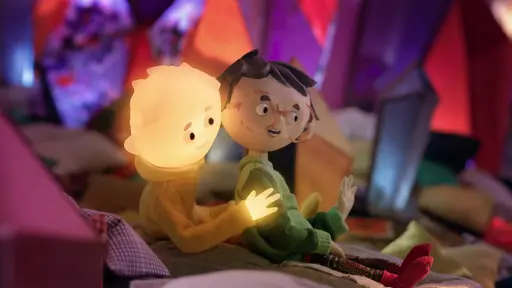 26.10.2023
Pre-sale is now open!
You can already find pre-sales of our film programme in the GoOut network.
Festival Animánie will offer a number of animated novelties, but there will also be selections from Anifilm, the best of FAMU or a digitally restored silent film that you have never seen in cinema.
Please bear in mind the only English-friendly projections are:
Tony, Shelly and the Magic Light (English subtitles)
Darkening (English or German)
FAMU Four (half Czech, half English)
Kunstcamera (no dialogs)
Animated Music Videos
Contest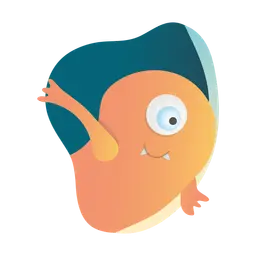 The international Festival Animánie is the largest and oldest competitive showcase of audiovisual works by children and young people up to 26 years of age. The competition traditionally attracts short animated films from all around the world, and the dramaturgical board has selected a total of 155 films from several hundreds of entries.
The selected animated films will compete in three categories according to the age of their creators: the MINI ( under 13 years old), MIDI (14-19 years old) and MAXI (20-26 years old). The winners will be decided by an international jury, which will award the festival's Animánička Award in each category.
Starting this year, we have also decided to award the extraordinary Honza Příhoda Award as a tribute to the former long-time festival director.
Jury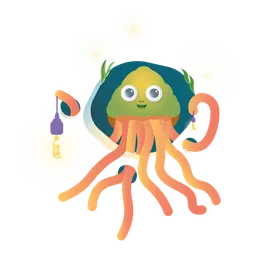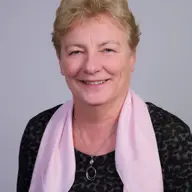 Eva Gubčová
Doc. PhDr. Eva Gubčová, ArtD. - a graduate of the Department of Radio and Television Journalism at the Jan Ámos Comenius University in Bratislava. For many years she worked as an editor at the News and later at the Short Film in Bratislava. She has more than four hundred short films to her credit, about half of which are animated films. Several of them have won awards at domestic and foreign film festivals and shows. Since 1995, she has been a teacher at the Animation Studio of the Film and Television Faculty of the Academy of Performing Arts in Bratislava, and from 2008 to 2022 she was the head of the Studio.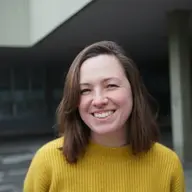 Magdalena Hejzlarová
She studied Film and Television Graphics at UMPRUM and characterizes her films as poetic, visual narratives with documentary elements. She likes to be inspired by old mythological stories and explores how they appear in today's world. She is the author of the short animated film Dominic's Tales and her favourite subject recently has been sleep. She is currently working on Hun Tun, a film about a girl who suffers from insomnia. In addition to animation, she is also an artist in drawing, painting and printmaking.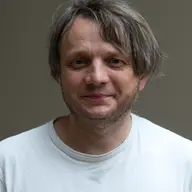 Martin Vandas
Producer of animated and live-action feature films and documentaries, collector of movie posters, father, book lover and marathon runner. Graduated in Film Production at FAMU and Film Science at the Faculty of Arts, Charles University. He is a member of the European Film Academy, a founding member of the Animated Film Association and an expert of the Czech Cinematography Fund and the Slovak Audiovisual Fund. Among others, he has produced films such as Fritzi: A Revolutionary Tale, The Crossing or One Night in City. He is also behind the award-winning animator Daria Kashcheeva's films Daughter and Electra.